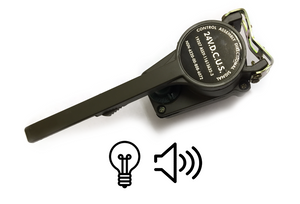 Turn Signal / Directional Signal lever Assembly with Light and Sound Indicator
We now carry noise indication turn signal / directional signal lever switches!

Sometimes the lighted indicator isn't enough. These audible indicators have a loud "beep" that notifies you when you have left your turn signals on.

These include complete replacement level switches, with new hardware, bulbs, and noise indicator built in.