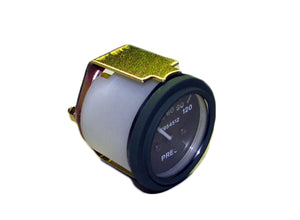 Air Pressure Gauge 0-120 PSI, 7954512
Air pressure gauge. P/N 7954512, alternate p/n 508A, 10500706, 1508002. NSN 6685005153478. Can be used to replace 12276938, NSN 6685011095695.

Note- this is a mechanical pressure gauge, no sending unit required. Threaded flare fitting for input pressure line.

Can also be used to monitor oil or fuel pressure.