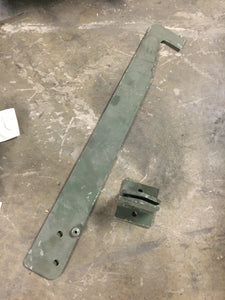 HMMWV Cable Cutter- #12
We're proud to announce a clearance section to our online shop! In this section is where you'll find some of our overstock inventory and random one-off items! You can expect deals up to 60% off on these items!

The kinds of items we may carry are used gauges perfect cheap replacements for a non-working or missing gauge, military light assemblies that we only have one of, military radio equipment perfect for a retrofit into your vehicle, and other parts perfect for your custom projects.

Most of these items will either be New Old Stock or Used. Sometimes we end up with some military aircraft equipment. Since our main business does not involve aircraft, we will put those products here in the clearance section to make space for other products!